Status Audio BT Structure ($79)
Battery: 10.5 Hours
Smart Assistant: Google, Siri, Alexa
Controls: In-Line
What We Like: Attractive price, good sound, nice accessories.
What We Don't: Midrange issues, very old school design.
Status Audio BT Structure
While true wireless earbuds are increasing in popularity, traditional wireless earbuds are still being made. Recently, we've had a chance to test a new pair from Status Audio. But in a world where earbud technology is advancing faster than we can keep up with, are their BT Structure buds already outdated? In this review, we break down the sound, design, comfort and fit, packaging and accessories, specs, and more of the BT Structure wireless earbuds. To see how they stack up, check out our list of the best earbuds.
 
Sound
Low-End (Bass)
For a pair of traditional wireless earbuds to compete, they have to offer something different – something that's worth turning away from the convenience of true wireless. With Status Audio, it's all about great sound at an affordable price. The unique selling point here is that the company's products deliver audio that matches the big boys, at a price that significantly beats them. It's quite a bold claim, and in the case of the $79 Status Audio BT Structure, it doesn't quite live up to expectations.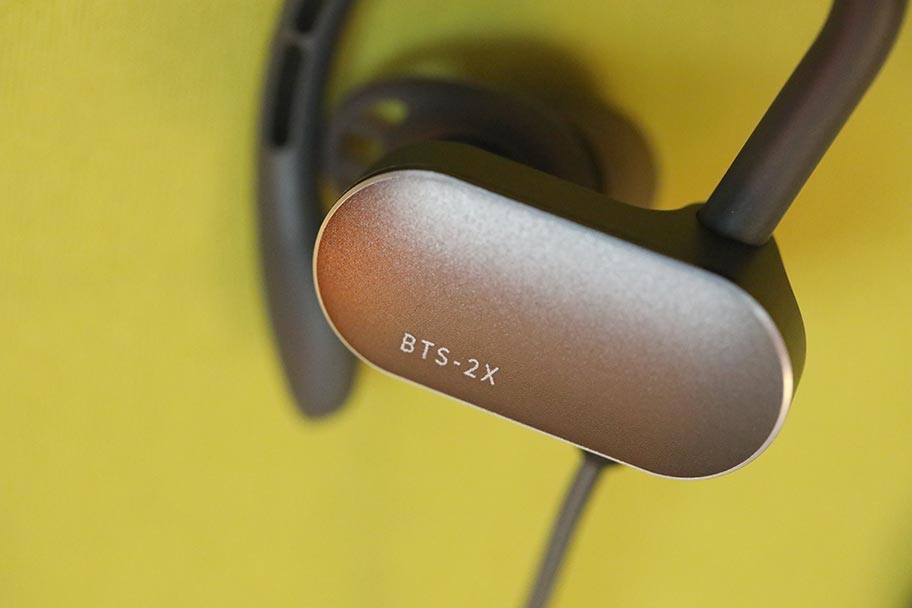 Let's talk about the good things first. The BT Structure deliver solid and convincing bass. While it's not especially powerful, it articulates the low-end well, and feels suitably satisfying. We found this especially true when playing hip-hop or EDM, where the music felt exciting and fun. There are some quality components inside the BT Structure, including a mix of balanced armature and dynamic drivers. That's a combination that's quite unusual in the world of earbuds – most just pick one – and it's clearly paid off.
This also very clearly establishes the BT Structure as a pair of earbuds with genuine thought behind them. They are unique compared to something like the $20 MPOW Flame, which may look similar but sound about as distinctive as a tax return. Status Audio are a perennial underdog – an indie company whose mission is to compete with the big boys – and it's very clear that they're doing onto the right track.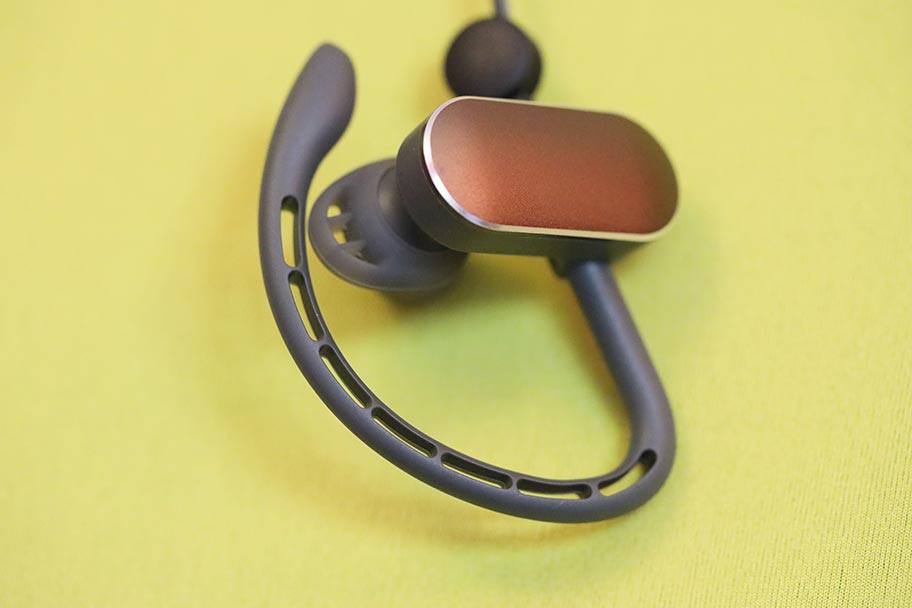 Midrange and High-End (Treble)
Unfortunately, there are a few other elements of the sound that Status don't get right. The BT Structure may have high aspirations, but there are some significant gaps in the sound. We really didn't like the mids. They felt scooped out, almost hollow, with a lack of body and presence. Elements like vocals and guitars came across as lifeless, without any real energy to them. This wasn't overly dramatic – we weren't tearing them from our ears and hurling them into traffic - but the sound wasn't nearly as enjoyable as it should have been. It's a misstep we're quite surprised to see Status make. We tracked down one of their other models, the phenomenally popular CB-1 over-ears, which cost $69. The mids on that model were clear and dynamic. Admittedly, the tuning and driver size are quite different, but it was surprising that the BT Structure wasn't better, given how much Status clearly know about quality audio.
The good news is, the highs managed to impress us. While it would have been good to see a little bit more detail, we enjoyed the crispness and dynamism of the highs. While they did become a bit fatiguing after hours of listening, they felt sharp and clean for the most part. In a direct head-to-head test, we actually preferred them over the much more expensive Powerbeats Pro (full review here) from Beats by Dre. Given that those cost $250, that's quite something!
The problem was, we just couldn't get away from those recessed mids. In the greater scheme of things, it's not a huge issue. We need to restate that, for $79, the sound is mostly exemplary. Yet we just couldn't warm to it, and it made listening to these earbuds a chore, rather than something we looked forward to.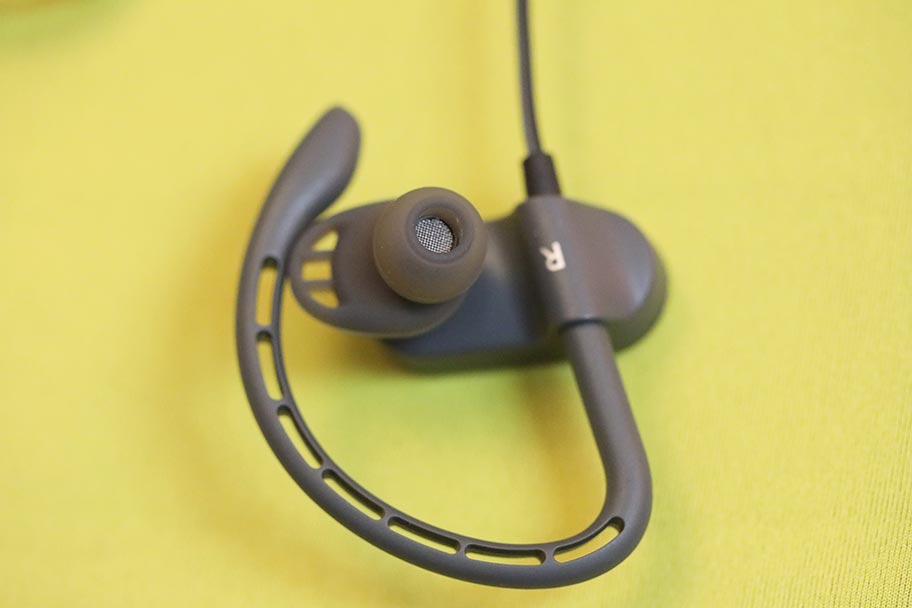 Bluetooth Audio
The BT Structure have some pretty commendable Bluetooth technology. You get Bluetooth 5.0, as well as full aptX capability – here's a primer if none of that makes sense. But your TL;DR here is that you'll get excellent Bluetooth audio that's very comparable to wired sound.
The earbuds have a full range up to around 50 feet. That's significantly more than something like the Focal Sphear Wireless, which only go up to about 30 feet. Generally, our experience with these earbuds was very good. While we did encounter one or two dropouts, and the odd instance where the controls stopped working, it didn't happen often enough to convince us that there was a real issue. For most people, we think these will perform exceptionally well.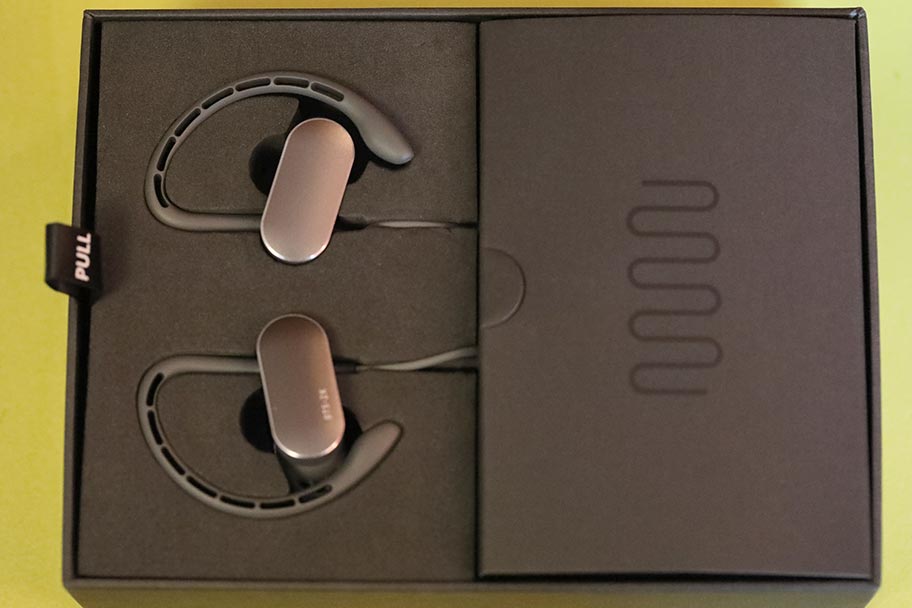 Call Quality and Voice Assistant
Holding down the middle button on the controls activates your chosen voice assistant. You're not limited to a single assistant – whether you use Amazon Alexa, Google Assistant, Siri, or even if you're one of the psychopaths who use Samsung Bixby, you'll be taken care of. We had no issue getting the assistant to pick up our commands. When making calls, there was a bit of distortion to our voice, and a few instances where the person on the other end of the line couldn't hear us as clearly as they would have liked.
It's worth noting that the BT Structure isn't the only wireless earbuds that Status Audio have recently released. They also put out the BT Transfer, which have a slightly different design, a little less battery life, but cost $10 less. We haven't had a chance to evaluate these formally, but we can't imagine them differing dramatically from the BT Structure.
Design
Looks and Build Quality
The biggest issue that the BT Structure earbuds face isn't really in their sound. It's in the design. Put simply, it's old-school, without the coolness that term implies. You get a pair of simple earbuds attached to a bulky, lozenge-shaped outer housing, with a flexible ear hook. You have a choice of exactly two colors, storm and midnight (read: navy and grey). The earbuds fit well enough – more on this below – but they are remarkably, uncannily, exhaustingly unexciting.
It puzzles us that this is the case. We would never fault these earbuds for being traditional wireless, rather than true wireless – the latter isn't for everyone, and there are some definite advantages to having a wire connecting the two earbuds. If one falls out, you're not going to lose it. But the problem is, other wireless earbuds in the same price range look so much better. For example: the $100 1More Triple Driver In-Ears (full review here). Those earbuds have terrific design. They may not be wireless, but the actual buds themselves have a real sense of style to them. The BT Structure sell themselves as gym earbuds, to be fair – more on this below – but they still have a utilitarian sense of style that we just can't get behind.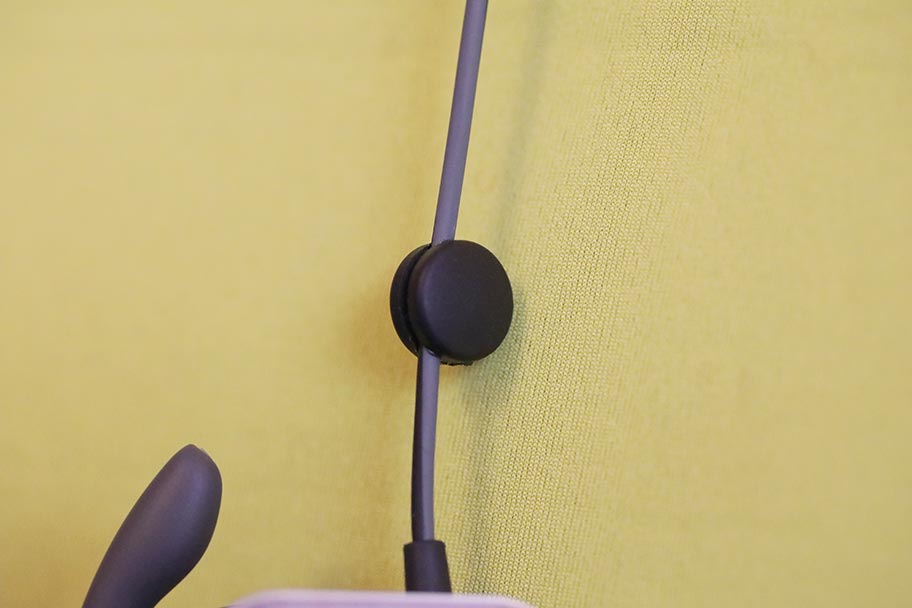 Waterproofing
There's no question that whatever their stylings, these earbuds work supremely well on workouts. They are IPX5-rated, which means they can withstand a significant amount of water, and definitely don't have any issue with sweat. They also stay exactly where you put them, which is something we'll talk about in the Comfort and Fit section below. We tested them over the course of several workouts, and multiple vigorous dog walks (trust us, if you had the dog we have, you'd sweat too). They performed flawlessly.
In fact, we go so far as to say that they easily matched the Jabra Elite Active 65t (full review here) true wireless earbuds in the gym. The Jabras have an IP56 rating, which means they can withstand more water than the Status Audio buds, and are also protected against dust. In practice? Both ratings are more than enough for a heavy gym session, and we actually found that the BT Structure buds had a better fit.
 
Battery Life
At around 70% volume, we managed to squeeze 10 and a half hours out of the BT Structure. While that certainly isn't best in class – many true wireless earbuds are boasting battery lives of 25 or 30 hours nowadays – it's more than enough to get you through a couple of days worth of commute. The BT Structure fully charge in around an hour and a half, and the battery life performance is excellent compared to other more expensive models like the Focal Sphear Wireless. We tested those in the past, and while we enjoyed their sound, they only offered roughly seven hours of battery life. Given that they cost $60 more than the BT Structure, it's quite impressive that the latter has the better battery life.
Controls
Again, that old school thing. The controls here are three simple buttons on a slim control unit under the right earbud. It's a design that we've never been wild about – we always find that we have to hunt around for it, and it was a relief when audio companies started putting the controls on the buds themselves. While it works perfectly well, it just feels like something from another era, even if that era was only a couple of years ago. Hell, even the aforementioned MPOW Flame ditched the control module…
The Status Audio BT Structure should be amazing. They should offer decent sound in a highly affordable package. But even if the sound was better than it currently is, these would still have a few too many problems. They're just too stuck in the past, too out of touch with modern technology. Simply because they work well and don't cost much doesn't mean they get an automatic recommendation.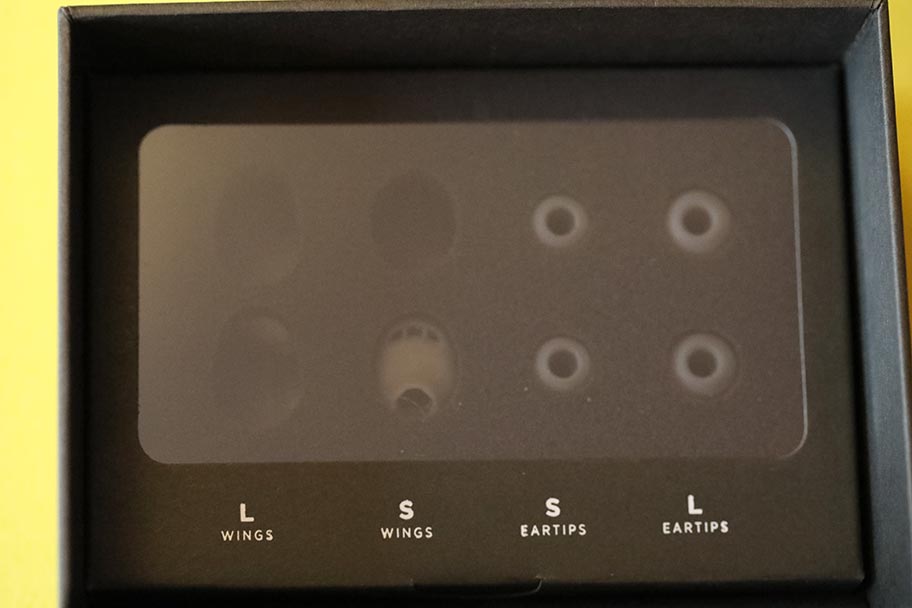 Comfort & Fit
We don't want to make it sound like these earbuds aren't worth your time, because they happen to be a good option. This is especially true if you are interested in earbuds that fit well. We got a great fit with these right out of the box. The earbud tips are traditional enough, with various sizes of standard silicon tips. There's also a subtle wedge behind each tip, which makes it an absolute breeze to get a good fit in the ear. And of course, you get those ear hooks. We've always been a fan of a well-made hook, as it makes getting a good fit so much simpler. It's something that we are starting to see more and more, as manufacturers realise how useful it is. Even the new Beats by Dre Powerbeats Pro are getting in on the act.

Accessories & Packaging
We rather like the case that the BT Structure come in. It's a hard, zippered clamshell that's not only able to store the earbuds without any problems, but has a mesh pouch to store all the accessories. It's quite large, and you definitely aren't going to get it into a pocket, but it's very easy to slip into a backpack.
Beyond that, you get a simple micro-USB charging cable, and various tip options. You also get an additional shirt clip, to go with the clip already included on the cable. There's nothing we wouldn't expect to see here, and it all works well. The package – a sleek, black box that looks and feels great – also includes multiple tip and wedge sizes, in case you can't get a good fit.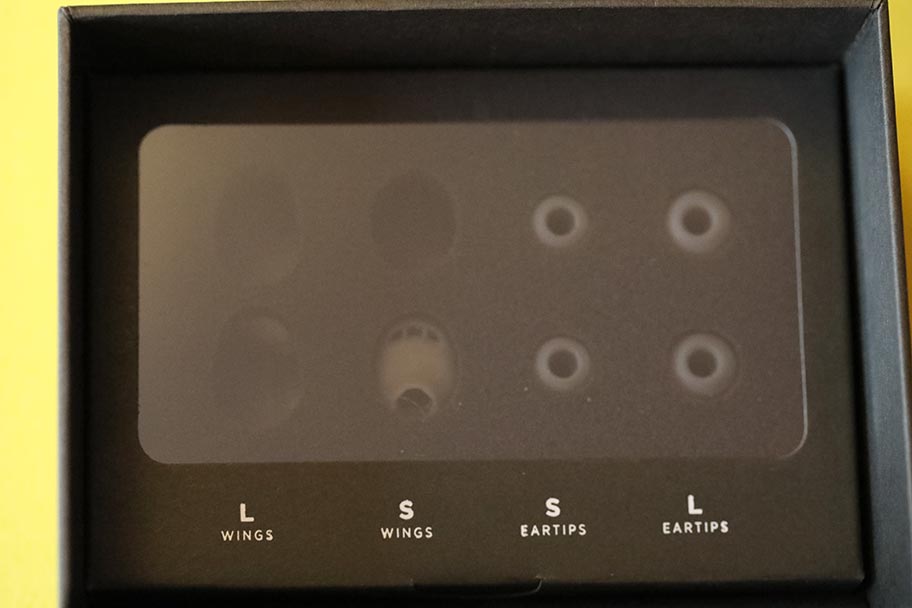 What We Like
The Status Audio BT Structure are attractively priced and offer great battery life.
The sound of the Status Audio BT Structure is good, with surprisingly detailed bass and highs.
The accessories are well made, and we love the case.
 
What We Don't
We had real issues with the mid-range of the Status Audio BT Structure.
The design of the BT Structure feels stuck in the past.
There are very few color options, and the ones that do exist are dull.
 
Comparison Table
*Batt. = Battery Life
**Imp. = Impedance
***Sens. = Sensitivity

The Competition
As you can imagine, the world of wireless earbuds is hellishly crowded. Unfortunately for the Status Audio BT Structure, they are up against a significant amount of competition. One of the big challenges is the Focal Sphear Wireless. They may cost $129, which is almost double the price of the Status buds, but they have significant advantages. The sound is much better, with clearer mids and more detailed highs, and although the design is still quite old school, it doesn't have the dull, utilitarian nature of the Status buds. You would go for these if you wanted something that offered a little bit more excitement in audio terms, and were still set on a pair of traditional wired buds
If you want to spend less, then why not check out the MPOW Flame? At $20, they're practically an impulse purchase. You certainly aren't going to get advanced sound quality or features here, not for this cost. And as you can imagine, the audio quality in the Status buds is significantly better, as is the battery life. However, the MPOW are IPX7 waterproof, versus IPX5 for the Status, and have controls that are much easier to use. These aren't the best earbuds available by a long shot, but they offer significantly more than you'd expect for just 20 bucks.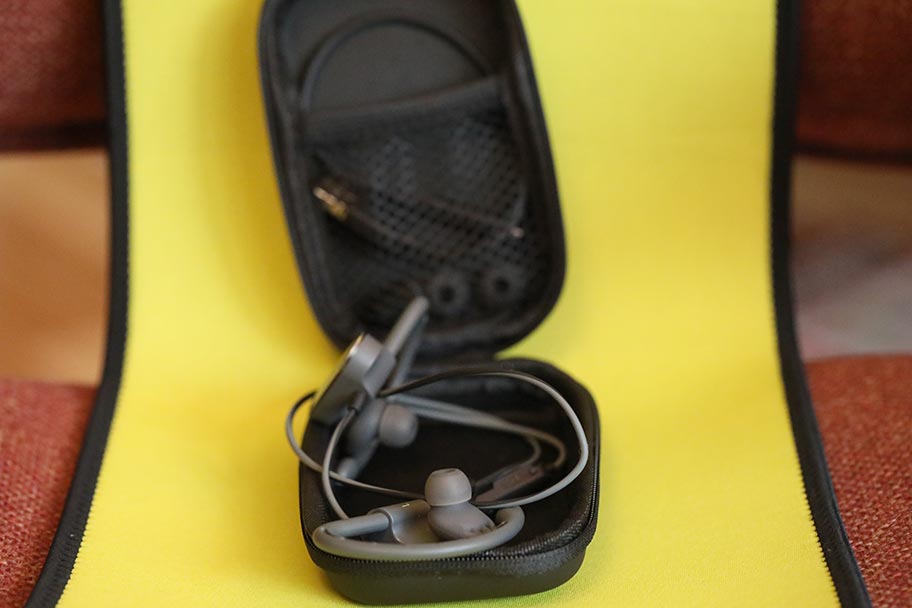 If you have a little extra cash to spend, we'd suggest forgoing traditional wired buds altogether. The Beats by Dre Powerbeats Pro, at $250, are an excellent choice. They offer brilliant battery life, good waterproofing, superlative functionality in the gym, and surprisingly detailed sound. That's quite a big achievement for Beats, and these have quickly become some of our favorite buds. Yes, they are a bit more expensive, but they're an upgrade on the BT Structure in every way.
We mentioned earlier that we haven't had a chance to test the Status Audio BT Transfer, the second pair of wireless earbuds released by the company at the same time as the BT Structure. However, we have heard the CB-1 over-ears. They remain the best product that Status has ever produced, and although they aren't quite as accomplished as models from Bose and Sony, they remain an excellent option. With clear, balanced sound and good features, they're a good choice if you want to experience what Status can do when they really put their minds to it.
Learn More About Headphone Audio